Choose between our two package rates for the Main Inn for private use of the entire facility with 10 bedrooms with 10 private baths OR select only 6 bedrooms with 6 private baths. Both packages include the use of the grand living room with gas fireplace, dining room with wood burning fireplace, TV lounge, and large commercial kitchen. Each bedroom has its own private bath. Private laundry washer/dryer on the premises.
Common Areas:
Upper Level - Outdoor heated* pool, game room w/air hockey table, pool, hot tub
Lower Level - Billiard room, all-purpose tv room w/ 60" flatscreen TV, exercise room, and sauna
The Lower level common areas are for guests in both sections: the Inn and Guest House**. In order to give privacy to each group during overlapping stays, each group will have the option to pick half the dates of the overlapping portion of their stay to have the exclusive use of the common areas on a first-come first-serve basis. Please request your desired nights at time of booking and we will check to see if it is available.
*pool is heated during the summer months only (6/15 - Labor Day weekend)
**exclusive use of the lower level common areas is $125/nt based on availability
Click here to download a PDF of the floor plan
What a Difference!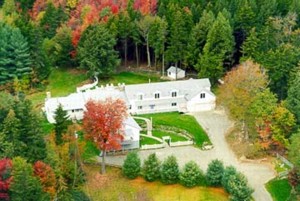 The Inn at Quail Run in 2008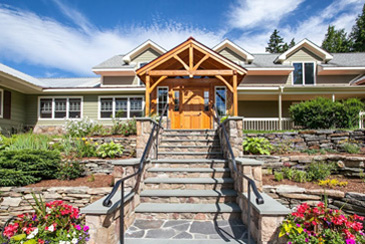 The Inn at Quail Run - Present Day